How I work
Most often the coaching is done by phone with email support. Face-to-face coaching is also available by arrangement.
I offer a full 45 minute complimentary coaching session by phone for you to discuss your requirements. This will allow you to get a flavour of the coaching and decide if it's right for you, with no obligation or up front fees.
---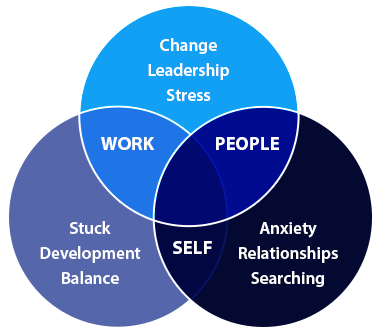 The single most important factor in any coaching relationship is that you feel you have the right coach to support you in getting to where you want to go. A competent coach knows how to identify a client's strengths as well as the areas which require development, while ensuring that they retain confidence in the process.
In order to achieve sustained development and change throughout the coaching process, I recommend that you consider an initial booking of five sessions spread out over a three month period. However, I am happy to be flexible in working with whatever arrangement works best for you.
After an initial session where together we define the coaching relationship and identify your coaching goals, the coaching then takes place over the telephone on a regular basis; e.g. one hour weekly or every other week.
I also include a variety of exercises between the coaching sessions designed to provide ongoing support so you can put into practice the advancements that you are making in the personal sessions.
Call us today to explore how coaching can support you in identifying what you want and how to achieve it.
Coaching Fees
Initial 45 minute introductory session – complimentary and without any obligation
Coaching sessions are bespoke and affordable with fees agreed according to individual circumstances and requirements
All exercises and ongoing support are included in session fees
Number and length of sessions is negotiable, with a starting programme of five 1 hour sessions recommended
Sessions are normally undertaken by phone, but face to face coaching can also be arranged
Additional Tools
Personality Type Profile: provides a framework for understanding individual differences in personality and how people interact with each other; develops an understanding of your personality preferences and strengths.
Emotional Intelligence Profile: builds competences such as confidence, assertiveness, resilience and relationships. Helps enable sustainable performance and developmental change by identifying the underlying attitudes that underpin an individual's thinking and feeling. These are the attitudes that drive behaviour and performance.
360 Emotional Intelligence Profile: enables you to assess yourself against core elements of emotional intelligence and compare your self-assessment with how your colleagues, line manager, direct reports, peers, and other key stakeholders may experience you.
360 Leadership Climate Indicator: enables leaders to collect feedback from people they work with to understand the leadership climate they create. It enables leaders to answer the question, "how does it feel to be led by me?"
Easy Payment Options

PayPal, Paym, Credit/Debit Card, BACS bank transfer or Cheque
Client stories
Read what my clients have said about the benefits of professional coaching and the difference it has made in their lives.
Read testimonials
Articles & Blogs
Read what I've written to address issues we all find challenging and which frequently arise during coaching sessions.
Read articles & blogs
Free 45 minute coaching session
If you are considering one-to-one coaching with a professional coach, Nick Harris invites you to get in touch for a free 45 minute coaching session to explore your current situation, future aspirations and discuss next steps.
Call 0800 776 5696 to book your free session